Minimalist Poster Project
An assignment for my graphic design class at Butte College.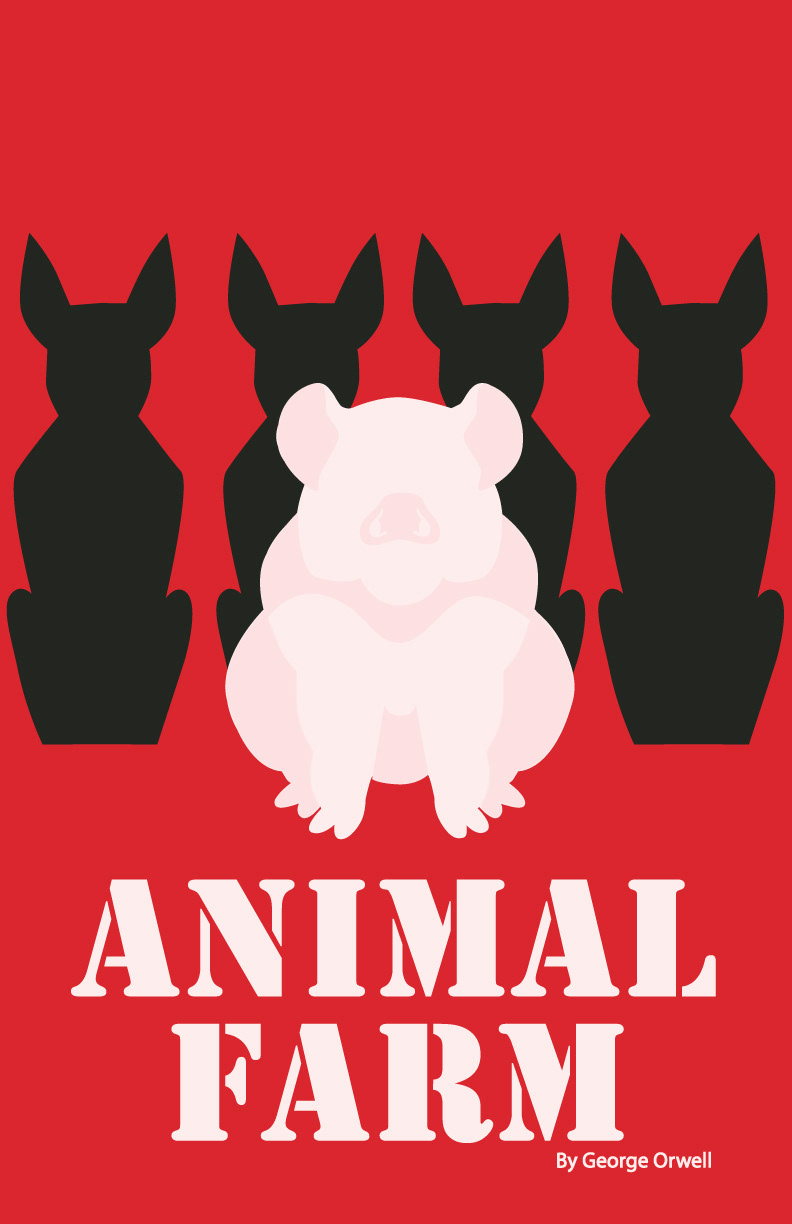 For my graphic design class I had to design a poster for a book or movie of our choice in the minimalist art style. We were limited to two colors, but we were allow to use different tints of these colors. I decided to design a poster for my one of favorite book by George Orwell, Animal Farm.